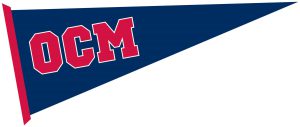 Texas A&M RHA works with the company On Campus Marketing as a fundraising opportunity to provide more programming efforts and initiatives for our members. On Campus Marketing works with universities and colleges all over the nation to provide care packages, linens, diploma frames, and more! Care Packages are distributed at specific times throughout the year, and include great snacks, games, and other surprises for your student to let you know you're thinking of them! Prices of packages and plans vary, so please visit this website to order a Care Package for your student today!
You must include your student's TAMU email, their NetID@tamu.edu. An example is if your NetID is John.Doe, then John.Doe@tamu.edu is the correct email to include.  You can also help us in our efforts by letting your student know that you have purchased a Care Package(s) and how important it is to you that he or she picks it up. We are sorry, but no refunds can be issued for packages that are not picked up on these days. They will be donated to a local charity.Please remember to fully complete the enclosed greeting cards as this will help in the
success of our distribution.
The Welcome Package arrives just after school begins, loaded with energy boosting snacks and easy meal substitutes for late
wake-ups or working through lunch or dinner. With over 30 munchies from Kraft Easy Mac & Cheese and Kellogg's Pop Tarts, to ACT II Microwave Popcorn and Nabisco Chips Ahoy, your student will be prepared for almost any stomach grumbling emergency.
The Trick or Treater arrives for Halloween loaded with popular Halloween candy like Snickers, Hershey's Kit Kat Bar, Doritos Nacho Cheese and more. This is also near midterms, so this package will be doubly appreciated.
The Valentine Surprise will boost your student with a heart-shaped box of chocolates, Welch's Fruit Snacks, Frito Cheetos Crunch, a fun box of those tiny Conversation Hearts and lots more. It's a fun reminder of your love.
The Fall Finals Survival Package offers your student over 30 study snacks like Nutella Hazelnut Spread, Ritz Bits Sandwiches, and Chex Mix, plus a comforting assortment of gourmet teas and Swiss Miss hot cocoas plus Maxwell House coffees, all with a reusable thermal mug. Enough to last all through finals.
The Move-in Mug includes a generous mixture of Maxwell House coffees, teas, Swiss Miss hot cocoas and cold drinks designed to keep students alert during long nights with the books. With its bowl-sized mug, it's a tasty companion to the Welcome Package.
The Good Luck Pizza Card gets your student a Free Medium Pizza with each large pie purchased at Domino's near campus. Good for over 15 pizzas in a year. Valid at over 3,600 Domino's nationwide.
This is the only University approved program of its kind which uses proceeds to directly benefit the residence hall/apartments in which your student resides, not to be confused or compromised by similar offers that you may receive. All proceeds benefit the funding of RHA sponsored activities such as leadership seminars, educational and recreational programs and various other social activities. Feel free to visit us at www.tamurha.com. When ordering, please include your student's TAMU email, their NetID@tamu.edu. An example is if the NetID is John.Doe, then John.Doe@tamu.edu is the correct email to include. If you have any questions about the Care Packages, please contact Collegiate Welcome Service Program at 877-942-7887